FIBC Bags
Our FIBC Bags also known as Bulk bags, Jumbo bags or Super Sacks are the most cost effective and economical packaging solutions with holding capacity from about half to two tonnes. The FIBC/Bulk bag is a smart option for storing, handling and packaging of dry bulk goods.
Bulk Liquid Solutions has the scale to meet the growing demands of today's industry, offering a wide range of FIBC Bags. We supply standard FIBCs and also customize bag solutions according to our client needs, worldwide.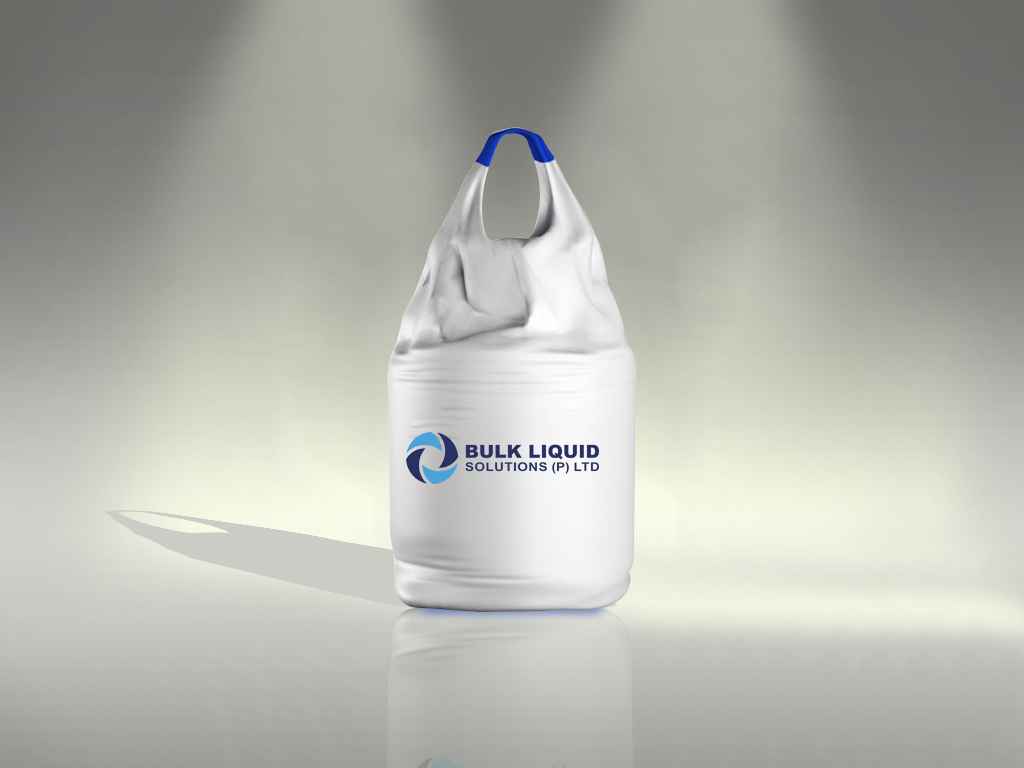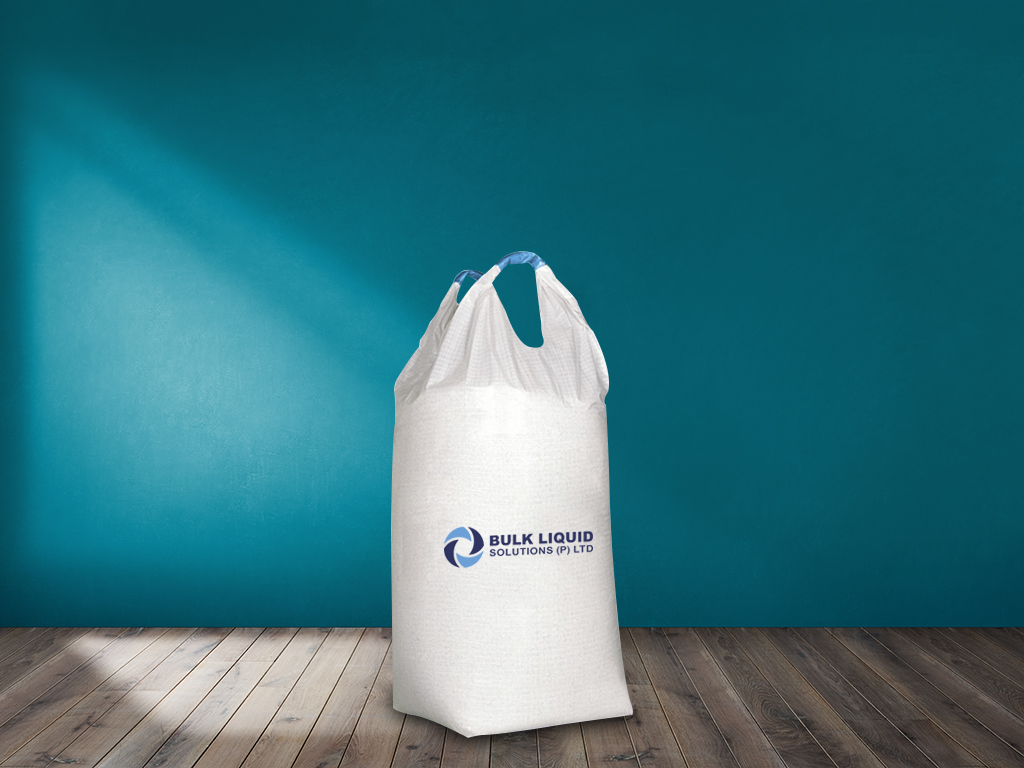 Why Choose FIBC Bags?
FIBCs have the minimal package to product weight ratio of any intermediate industrial container. Ships one metric ton of product with a package weight as little as 5-7 lbs (2-3 Kg).
Manufactured out of high quality PP, the fabric is stabilised against the harmful effects of  UV radiation.
The bags can be handled, transported and stored without pallets due to integrated lifting loops.
Being lightweight and flexible, the empty bags when folded flat take up a fraction of the space required for other industrial packages.
Can be customized to meet your needs – Size & Capacity, Filling & Discharging Features, Barrier Properties, Handling Features, Printing etc.
The bags are certified to meet a wide range of applications – Chemical, Mineral, Food, Agricultural, etc.
Can be fitted with liners for protection against material outflow in case of fine powders and also act as moisture barriers.
 Recyclable- The bags can be repurposed into other plastic products.

TYPES
Types of bags manufactured: One and Two Loop, Circular, U-Panel, 4-Panel, Baffle among others. Based on Liner: form fit or straight tube with barrier properties ranging from Oxygen, Moisture, UV, Conductive etc.


RAW MATERIAL
We have a wide range of fabric options like Tubular/Flat, Coated/Uncoated, Breathable/Ventilated Fabric etc. We customize printing and provide choice of coloured fabric for loops to all customers, and assist them in labelling and product identification.

OPTIONS
We offer a plethora of options for filling and discharging of the materials and this can be further customized according to specific customer/industry requirements.



ONE LOOP BAGS
Economical, easy-to-handle container for fertilizers, seeds, feed, cement and other applications.
One Loop Bags are the most cost-effective means for transporting materials in bulk in the 21st century. These bags are produced from tubular body fabrics to obtain higher breaking strength within the fabric. The main benefit of this type of bag is that it offers easy handling (multiple bags on a single fork lift)eliminating the need of pallets. For hazardous goods, only materials approved by UN are used in production. Additionally, the bags can be manufactured in different sleeve colours for ease of identification, and also make the lifting points highly visible for truck operators enabling easy handling of the bags by a hook or a fork- lifter.
Apart from manufacturing the most popular design, which is an uncoated PP body with an open top and glued PE liner, we customise bags according to the needs of the specific industry. One can choose from a square, star, single or double base option with applied discharge spouts. The bags are press bailed and packed on pallets for manual filling applications.
WHAT'S IN A BAG?
A big bag may seem like a simple product. However, there is more to an FIBC bag than what meets the eye. A whole lot of care and attention goes into the design and production process. Scrutinising the details is important and is key to safe and secure FIBCs. It is all about trust and reliability.
At BLS, we rank knowledge and experience as the key factors to our success in the FIBC market. Quality is our top most priority and ignoring it is strictly forbidden in BLS. We know what we're doing, why we're doing it and most of all, who we're doing it for. That is why you can rely blindly on BLS FIBCs.