Bulk Liquid Solutions provides the highest quality and safest flexitank system for transporting a wide variety of liquid cargo around the world. Each of our flexitanks is specially crafted to give you the finest bulk liquid packaging and supply chain solutions for road, rail or sea.
 Bulk Liquid Solutions is at the forefront of flexi tank systems, with more than 15 years of experience in identifying the perfect barrier solutions of propriety to package your cargo safely. Careful attention is paid to countermeasures with regard to compatibility, contamination, oxygen permeation, odour migration, etc.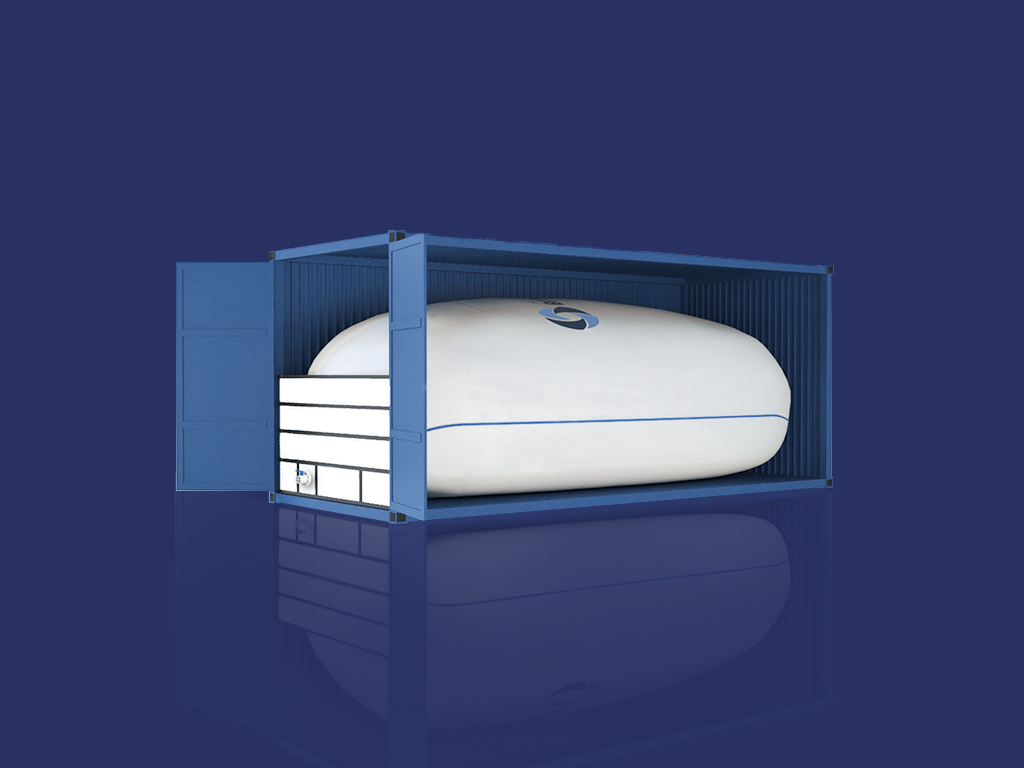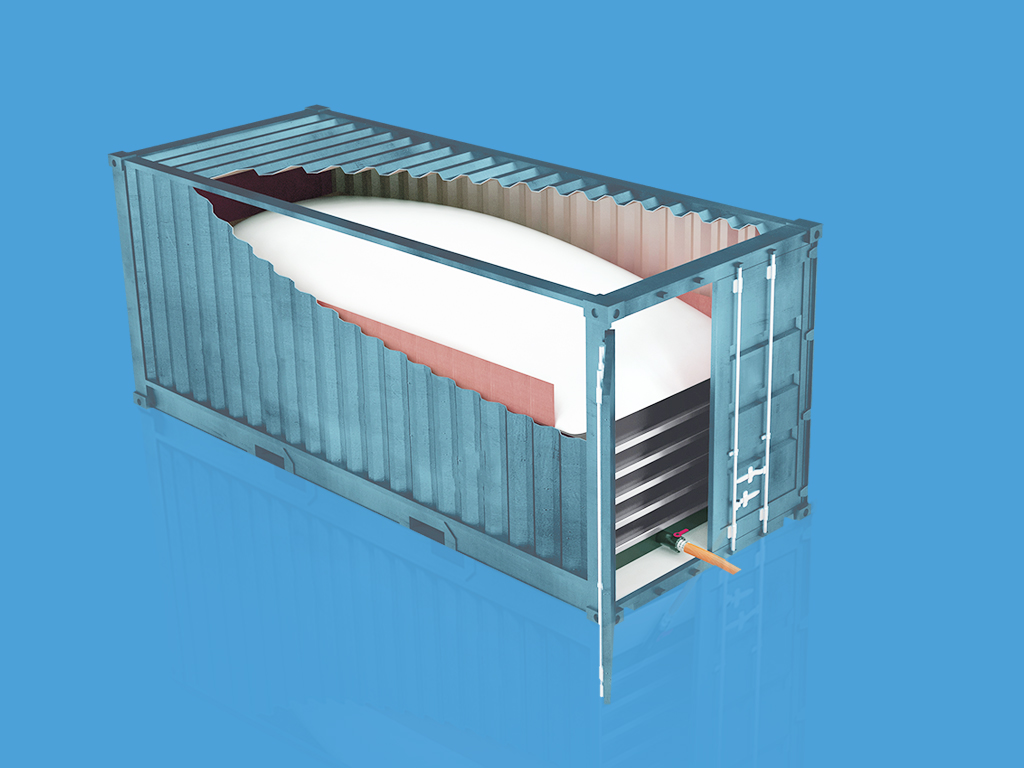 Our flexitanks are extensively used world-wide to transport non-hazardous liquids, both for industrial use and food application, available in capacities ranging from 16000 litres to 24000 litres.
Most commonly shipped items are food, edible and animal oils and fats, juices concentrates, juices, syrups, water, wine, food additives, pharmaceutical, oils, malt, sorbitol, industrial oils, additives, cleaning liquid, emulsions, glycerine, ink, fertilizers, latex, etc.
It is good to know that a flexi tank with a capacity of 24,000 litres inside a 20ft freight container enables shippers to despatch about 40% more cargo per container than a drummed consignment; about 50% more than a bottled consignment; and about 15% additional payload when compared to IBCs
Why Choose BLS Flexi Tanks?
Market Leaders
We deliver across the globe. Bulk Liquids has shown unparalleled performance levels across market sectors. Capacities range between 16,000 litres and 24,000 litres to accommodate your various needs.
Safety and reliability
Our Flexitanks ensure that your shipment is delivered in the safest and most reliable way. We strive to achieve the highest quality with each tank, every time
Quality Assurance
Our raw materials & finished products are fully validated by various certifications and each of our tanks is subject to thorough inspection before delivery.
Research and development
The R&D department continuously assesses the market needs and develops innovative solutions for safe transportation of your liquids.
Our experienced professionals assist and guide you through every step of the loading process. We have experts dedicated to simplifying the task for you. Our associate offices across the world employ only best-in-class experts.
We carefully analyse the nature of every shipment and recommend the necessary accessories (Bulkhead, Thermal Liner, Heater Pad or PE Bin) that should be installed for better safety –ensuring the safe delivery of cargo to its destination sans environmental contamination like oxidation, temperature changes etc
Our robust worldwide network enables us to operate efficiently. Additionally, you save time by opting for our easy unloading services around the globe.
Bulkhead
The metal bulkhead features a unique design that offers greater cargo safety. Our most popular design includes two bars, supplied as one unit. This provides enhanced protection to the valve during transportation.
Heater Pad
Engineered specifically for our flexi tanks, the heater pad ensures that the product is brought to a liquid state for unloading. Its user friendly design enables easy installation and use. It fits well under the tank and its carefully crafted design ensures safety and evenly heats the cargo before unloading.
Liquid Thermal Liner
Manufactured from PP and laminated with MET and PET, the thermal liner provides excellent insulation and barrier properties. It acts as a robust interface protector between the walls of the container and the flexi tank. The liner is available in a box form or a blanket form.
The PE bin is the most innovative solution that addresses multiple problems in a smart way. The PE Bin is made up of polyethylene and is used to encapsulate the flexi tank inside a 20ft. container. This not only solves the issue of liquid loss due to leakage from the flexi tank but also replaces the conventional method of paper dressing in an effective way providing better protection.
CERTIFICATIONS
All Bulk Liquid Solutions products are manufactured in an ISO 9001 certified production facility. Our reputation as manufacturers of the highest quality flexitanks are proven through internationally recognized certifications and tests.
PRODUCT CERTIFICATIONS:
FDA

COA

ISO 9001: 2015


Kosher



IMPACT TESTS
Suggested additional food grade certs- Halal, BSI , HACCP, AIB International. ISO 22000:2005
TESTS
Quality testing is carried out at every step of the manufacturing process- Tensile test, UV test, for fabric; blow test, water test, dart test for liner, to name a few. Our Flexi tanks are subject to several rigorous tests like liner dart test, valve test, liner tensile test.
 ISO KITS
We also offer ISO Kits for standard 20ft, 40ft and High Cube containers.
WHAT'S IT USED FOR?

Products such as wine require heat stability especially during transportation where it is more prone to oxidation due to temperature fluctuations. The liner prevents the conduction of heat, thus keeping your goods in a safe and controlled environment. Although ideal for wine transportation, our cost-effective thermal liners are versatile and cater to a variety of applications.

HOW DOES IT WORK?

Once the goods are fully loaded, the liner is closed thus enabling a temperature controlled atmosphere inside. Made out of high-quality food grade aluminium coated, thermal liners provide complete insulation to your goods by creating a barrier that mitigates the transfer of heat energy through conduction, convection or radiation.
The ISO kits are very easy to set up, with the accessories provided and can be installed within a few minutes. Being economical and versatile, our ISO kits prove to be a worthwhile investment.

Ready to take it a step further? Let's start talking about your  packaging requirements and find out how we can help you. Contact Bulk Liquid Solutions today!